There are no more items in your cart
Shipping

Free

Total

€0.00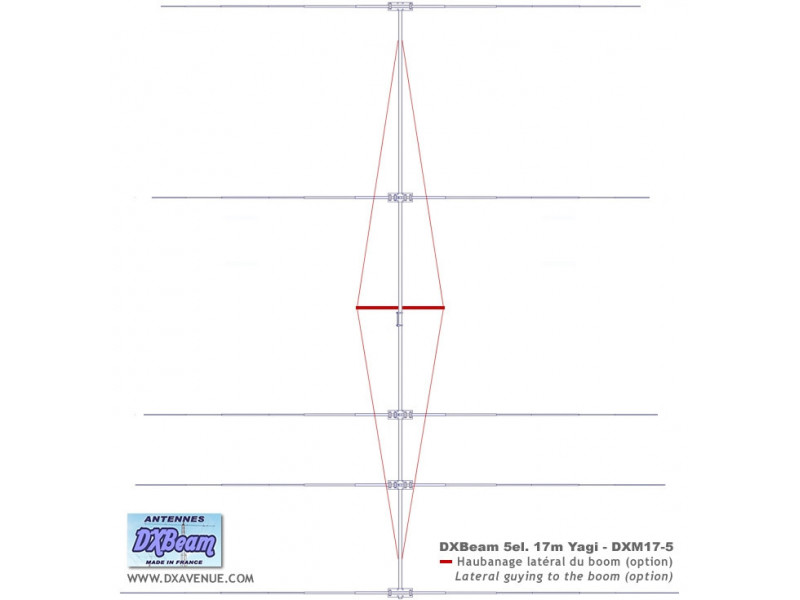  
Lateral guying for DXM17-5
Lateral guying to the boom kit for DXBeam 5 el. 17m Yagi (DXM17-5).
Ratings and comments from our customers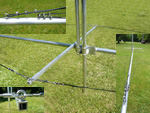 Should you live in a region where wind, snow or ice are common place, we recommend adding lateral guying to the boom to your 5 element 17 m DXM17-5.

This addition could also be of interest to those who have towers without tower tram systems. It prevents the boom from being subjected to unnecessary mechanical stress during its installation.

This lateral guying to the boom kit is available as an option (see photo and drawing beside). It consists: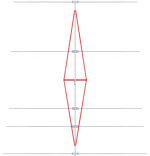 • 5 mm non-metallic cable (breaking strength of 1 ton, life expectancy 25 years)
• 16 stainless steel cable ties
• 4 stainless steel tensioners (hook and ring)
• 2 stainless rings (M6) – to attach guys to the boom
• a reinforced bar (1.5m long and complete with plate and 2 U-bolts) to be mounted on the 60mm diameter boom, as well as 2 stainless steel rings (size M6).

Note: To simplify the final adjustment of the 4 lateral guys, the tensioners (thanks to their hooks) can be temporarily removed from the reinforced bar during the installation. This practical feature allows the lateral guys to be removed and run around the vertical supporting mast.

To order this kit, simply select the option when requesting DXBeam antenna quote.


17 meter 5 element beam Yagi (18 MHz) DXBeam  (Ref. DXM17-5)
8 other products in the same category: