There are no more items in your cart
Shipping

Free

Total

€0.00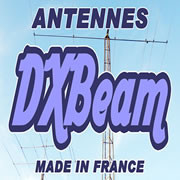 Presenting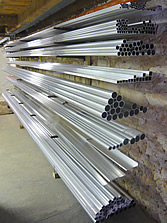 DXBeam antennas are entirely made in France by Patrick, F2DX.

Founded in 2006 by Olivier, F6ARC, the French brand DXBeam has, over the years, established a reliable reputation which has led to it being exported to 5 continents.

In 2012, F6ARC having decided to retire, DXBeam has been taken over by DX AVENUE and manufacture is from now on assured by Patrick F2DX.

Thus DXBeam are still "100% Made in France", and are created with the same materials, the same rigor, the same quality and the same know how provided by F6ARC.

DXBeam covers a range of monoband, dual band and triband (and more) antennas consisting of rotatable dipoles, Moxons and Yagis.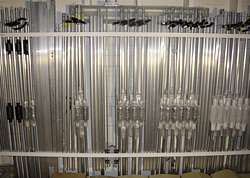 All our antennas are delivered pre-assembled and pre-checked. Unlike other brands DXBeam, the installation of a DXBeam antenna is therefore not a question of wracking your brains or of a hundred pieces delivered in a bundle with (sometimes) a list of parts. All the hardware (fully Stainless Steel) is pre-installed and the various tubes which cannot be pre-assembled because of transportation are marked up with letter coded style. An illustrated instruction sheet (in French or English) is included in the 2 metre long reinforced box. In addition, DXBeam antennas are delivered with two types of contact grease.

Still in close collaboration with F6ARC (particularly for design), DXBeam will continue to innovate and create new models. Do not hesitate to contact us with your requirements.

As you can see in our photo gallery, we deliver DXBeam antennas to worldwide destinations.

73, F2DX Patrick
Sorry for the inconvenience.
Search again what you are looking for